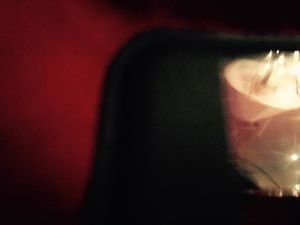 BIO
Musically inclined and creative from as early as he can remember, Devin Anderson Wiley learned to compose by obsessively listening to and analyzing all the film music and classical albums he could find on cassette tape at the local library. He is self-taught on a number of instruments, including piano and guitar. He later had formal studies in piano, orchestral composition and film music.  
He has written in wildly varying styles, including instrumental chamber music and full orchestra film scores, hypnotic synth-based soundscapes and pulsating electronic beats, from soft acoustic ballads to a driving, 70's-infused rock and roll. His works as singer-songwriter are produced under the moniker D.A. Wiley
His instrumental writing can veer from a simple charming melody into mysterious, darker, and more complex tonality, often with deep emotional resonance. As a composer, he is of two disparate sides: one looking backwards in communion with the many beloved artists who inspire him, whilst the other half is full steam ahead, striving for ways to subvert, deconstruct and reimagine. 
Notable works include the original music score for Cedric Jouarie's tremendous debut feature film 'The Very Last Day', sound and music for Zachary Zezima's animated short, 'It's a Date', an official selection at the 2017 Sundance Film Festival, 'Primary Clear Light',  music atmospheres for a Virtual Reality Art Installation, created by Seattle painter Nathan DiPietro, and 'Four-Handed Phantasmagoria', a work for piano, four-hands, which received it's debut performance by Cole Anderson and Siyuan Li at the historic Lairmont Manor in Bellingham, Washington. 
He resides in the Pacific Northwest and is currently recording as Saturn Ritual, an ethereal synth-pop collaboration with vocalist/lyricist, Shanie Ringer, and composing new chamber works.
bio by Frank T., 2019